Grade 6 Milk Drive!
The Grade 6 Classrooms are running a "Milk Carton Drive" at the school!  This is a fundraiser to help raise funds for their year end field trip to Pleasantview Camp.  If you, your friends, family, etc have any milk cartons (of any size!) that you are willing to donate to the school, we have bins set up at the front entrance way where they can be dropped of.  Thank you in advance for your support!
Thank You!

On behalf of the entire QE Staff, we would just like to say a huge "thank you" to everyone who participated in the "Tell Them From Me Survey".  We had close to 60% of oour QE Community fill out the on-line survey -- that is amazing!  Shortly, we will have access to all of the data and be able to analize it to help ensure we are meeting the needs of our QE students and parents.  Thank you!
On another note, we would just like to congratulate Rendell Park School as they had the highest rate of participation completing the surveys and will garner a $1000 for their library (we finished 2nd!).  Well done Rendell Park Community!  And well done QE Community!
Follow us on Facebook!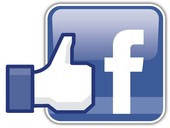 Queen Elizabeth School is now on facebook!  Follow us at:   https://www.facebook.com/QueenElizabethLPSD
Bus Maps 2014-15
Click here to download the current bus route maps for the 2014-15 school year.