Follow us on Facebook!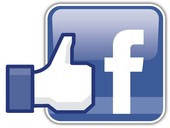 Queen Elizabeth School is now on facebook!  Follow us at:   https://www.facebook.com/QueenElizabethLPSD
QE Literacy Chain Story!
Over the past week, students from all classrooms in the school participated in a chain story (100% written by the students!).  Recently read during our January assembly, we have left a link here for you to re-read again.  We hope you enjoy!
Winter Fun!
As we make our way through the month of January, we have been pleasantly surpised with the warmer weather.  That has allowed students to be outside a great deal more; sledding, snow fort building, snowman construction, skating, and much, much, more!  As we move into February, take the time to head outside with your loved ones and play in the snow!
Bus Maps 2014-15
Click here to download the current bus route maps for the 2014-15 school year.