Help us Win $1000 for our School Library!
Beginning Monday, March 2nd, we are encouraging QE parents to fill out a survey entitled "Tell Them From Me" in regard to Queen Elizabeth School. 
This online school survey will allow parents (anonymously) to provide their input into school improvement initiatives, how you feel the school supports learning / positive behaviour; and finally how it promotes a safe and inclusive environment. All parents will be given the opportunity to participate until March 31st.  The link to complete is:
https://www.tellthemfromme.com/j_acegi_security_check?j_username=queen123&j_password=pass48238
Data collected will be used to inform QE Staff along with the LPSD Senior Admin how to support students' well-being and plan for improved student learning and achievement.
NOTE:  This year LPSD is trying something creative!  The School with the highest rate of survey responses will win $1000 for their School library!  Help QE School build their library collection by filling in this survey!
If you have any questions, please feel free to contact Mr. Les Korn at 780-875-5090.  Thanks in advance!
Help E28 with their Safety Learnings!
The E28 Grade 6 class is learning about safety practices in our community. They are hoping that you would be willing to take  a few minutes to complete their survey.  (It is completely anonymous and only the date are recorded.).  We ask that only those individuals aged 16 years or older take the survey.
Thanks in advance for helping them out with their classroom experiment and learning!  The link is below:
https://docs.google.com/a/lpsd.ca/forms/d/1ealFJdfOKbBB0VSoHbcs7VpvFlAxn15jETlaizQN6bg/viewform
QE Spelling Bee Huge Success!
To start, we want to congratulate all the participants who represented their individual classrooms at our recent QE Spelling Bee!  You should all be proud of yourselves!  On another note, congrats to the top three finishers:  1st -- Willow Morris;  2nd-  Danae Messmer;  3rd -- Jaelynn McIntire.  Best of luck to Willow and Danae as they will represent QE at the LPSD Super Spelling Competition this upcoming week!
Follow us on Facebook!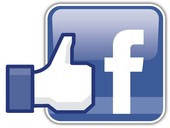 Queen Elizabeth School is now on facebook!  Follow us at:   https://www.facebook.com/QueenElizabethLPSD
Bus Maps 2014-15
Click here to download the current bus route maps for the 2014-15 school year.