Norman Foote Rocks QE School!
Norman Foote, a talented musician from North Vancouver, visited QE School as part of the Organization of Saskatchewan Arts Councils Junior Concerts Program (OSAC).  He brought music, puppetry, and most of all humour for everyone to enjoy!
Video #2 from Norman Foote Performance
Time is Running Out!
Help us Win $1000 for our School Library!
Beginning Monday, March 2nd, we have been encouraging QE parents to fill out a survey entitled "Tell Them From Me" in regard to Queen Elizabeth School.
This online school survey will allow parents (anonymously) to provide their input into school improvement initiatives, how you feel the school supports learning / positive behaviour; and finally how it promotes a safe and inclusive environment. All parents will be given the opportunity to participate until March 31st. The link to complete is:
https://www.tellthemfromme.com/j_acegi_security_check?j_username=queen123&j_password=pass48238
Data collected will be used to inform QE Staff along with the LPSD Senior Admin how to support students' well-being and plan for improved student learning and achievement.
This year LPSD is trying something creative! The School with the highest rate of survey responses will win $1000 for their School library!   It is a very close race and QE is tied at the top!  Help QE School build their library collection by filling in this survey!
 NOTE:  For those who do not have computers, internet survice, or just wish for some help to complete, note the following dates and times  Drop by the school and we will have a Grade 6 Student (and a computer) ready to assist you in filling out the survey.  All we ask is approx. 10 minutes of your time.
Monday, March 16:  3:15 – 4:00pm
Tuesday, March 17:  3:15 – 4:00pm
Thursday, March 19:  3:15 – 4:00pm
Tuesday, March 24: 3:15 – 4:00pm
Thursday, March 25:  3:15 – 4:00pm
Help QE School win $1000 for the Library!  If you have any questions, please feel free to contact Mr. Les Korn at 780-875-5090. Thanks in advance!
Follow us on Facebook!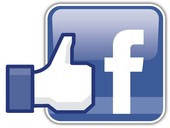 Queen Elizabeth School is now on facebook!  Follow us at:   https://www.facebook.com/QueenElizabethLPSD
Bus Maps 2014-15
Click here to download the current bus route maps for the 2014-15 school year.