QE School Community Council Annual Meeting / Executive Elections!
Would you like to be more involved in your child's school? Then this may be your "ticket in"!!!
Over the past number of years, the Queen Elizabeth School Community Council has been involved in a number of activities that have enriched the atmosphere and environment at the school. Just to name a few:
-- Hot Lunch Program                         -- Breakfast Program
-- Family Dance                                 -- Track and Field Meet
-- Book Fair                                       -- Literacy / Math Month        
-- School Clothing                              -- School Improvement Plans   
-- Christmas Concert                          -- School Spirit Activities
 What is my Role as a Community School Council Member?
Attend as many monthly meetings as you have available.
Offer input into the Queen Elizabeth School Continuous Improvement Plan
Assist in choosing what activities you have time to be involved in (there is no mandatory participation!)
Meet other community parents and develop new friendships
Our next get together is Wednesday, May 11th.at 11:45pm (and finishes by approx 12:25). NO COMMITMENT NECESSARY!!! We will also be having our Annual Elections for various "executive positions" if that is something you are interested in.
 **NOTE: Nomination Forms are now available at the office if you wish to nominate yourself or someone else. Nominations will be taken until 11:45 May 11th.
Hope to see you all there!!!
QE Spring Family Dance!
Are you ready to boogie QE families! On Thursday, April 28th, the QE School Community Council is hosting its annual Spring Family Dance. Beginning at 5:30pm and ending at 8:00pm, bring the entire family down for an evening filled with music and dance!  Pizza orders will be sent home in advance and a concession will also be available for snacks and drinks.  We hope to see everyone there!
This is #MyLPSD
Check out this video and school profiles book to learn more about LPSD's 10 schools and the programming we offer!
 This is #MyLPSD
Making the Grade: The Border City's Public Schools
Do you like to Code?
Do you like to code?  Then go under student links and try out the various activities provided to help improve your skills in this area!  Have fun!  For more information, watch the video found below!
For more awesome "Hour of Code" Videos and Links, please visit "Student Links" on the top right hand corner of this page.
Follow us on Facebook!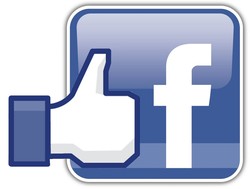 Queen Elizabeth School is now on facebook!  Follow us at:   https://www.facebook.com/QueenElizabethLPSD
Kindergarten registration is open
Have you ever wondered what Kindergarten is like at Queen Elizabeth?
Check out our school!
Division News