Volunteers Needed!
On Thursday, May 28th, QE School will be hosting it's Annual School Track Meet!  This has always been a terrific event as students of all abilities are able to work towards meeting various "standards" in the various athletic events.
We are in need of volunteers for the event in order to make it a huge success.  Parents who do volunteer would help move a grade level team (grades 3 and up) around the field as they participate in the track and field events. (8:45 – approx 2:30 .../ 3:00pm).
If you can help out, please contact Mr.Les Korn ASAP at 780-875-5090 or email him directly at les.korn@lpsd.ca.  Many thanks in advance for your assistance and your time.
Kindergarten registration is open
Have you ever wondered what Kindergarten is like at Queen Elizabeth?
Check out our school!
Lloydminster Kids of Steel Triathlon!
Kids of Steel ATB Financial Lloydminster Triathlon
Who: Elementary and Middle School Students (Ages 6 – 15)
Where: Bud Miller All Seasons Park
When: Friday, June 19th from 1:00-4:00 pm.
Entries: Individual (all three events – swim, bike, AND run) $30.00
Team of 3 (one swimmer, one cyclist and one runner) $20.00 / person
Registration Deadline: May 20
Register at QE School today!!
Follow us on Facebook!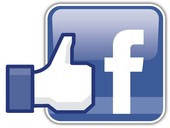 Queen Elizabeth School is now on facebook!  Follow us at:   https://www.facebook.com/QueenElizabethLPSD
Bus Maps 2014-15
Click here to download the current bus route maps for the 2014-15 school year.