Now Accepting Kindergarten Registrations!
It is that time of year!  We are now accepting Kindergarten registrations for the 2019 / 2020 school year!  If you are new and wish to receive a tour, we are more than welcome to accommodate!  Drop by to pick up a registration form and some information today!
Join the Conversation with Cst. Grant Kirzinger!
Join the Conversation with the Lloydminster Public School Division's very own School Resource Officer, Cst. Grant Kirzinger, by clicking on the image (left)!
Please take a moment to fill out a quick questionnaire to give feedback to Cst. Kirzinger on what matters to you! Topics brought up through this survey will be used to generate a conversations with our families through newsletters, videos and more!
Kids Plus Accident Insurance Available for QE Families
Our school board is offering you the opportunity to voluntarily purchase student accident insurance through the Kids Plus™ Accident Insurance program, underwritten by Industrial Alliance Insurance and Financial Services Inc. (iA Financial Group).
Kids Plus™ Accident Insurance provides protection against unexpected costs arising from accidental injuries.  The program is especially valuable for families who:
do not have medical or dental plans,
have limited plans, as it may help supplement health and dental benefits, or
have active children who enjoy sports and outdoor activities.
Kids Plus™ Accident Insurance has a selection of plans to suit most budgets. Benefits include coverage for:
The full school year (September to September), 24 hours a day, while at home and in school;
Expenses that are often limited or not covered by private or group insurance plans, or Provincial Health Insurance Plans, such as ambulance, physiotherapy, private tutoring, counselling, and much more;
Injury-related dental treatment (including future dental treatment up to age 26);
Out-of-province or country emergency medical expenses.
If your address changes during the school year, your Kids Plus™ Accident Insurance plan is transferable from school to school, anywhere in Canada.
Insurance premiums for children are $14.50 or $33.50 per year, depending on the plan selected.  A discount is available for families with 3 or more children.  Adults age 20 to 64 can also be insured for $32.00 per year.
For more information or to apply online, please visit kidsplus.ca, or speak with a Kids Plus™ Client Service Administrator at 1-800-556-7411.
2018 / 2019 Kindergarten Calendars
Can't remember which Friday your child in Kindergarten comes to school?  Just click on one of the calendars below.
K1 Kindergarten Class (Monday / Wednesday)
K2 Kindergarten Class (Tuesday / Thursday)
Follow us on Facebook!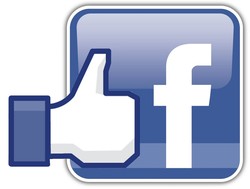 Queen Elizabeth School is on facebook!  Follow us at:   https://www.facebook.com/QueenElizabethLPSD
Literacy at Our School
Staff, students and community members have helped to create a vibrant literacy experience at Queen Elizabeth School. It has been our mission to ensure that every child who requires help receives the necessary support to make them successful both at school and beyond.
Three years ago the staff was looking for a way to find more time in the day to work with students in small groups or individually. Through discussion we implemented a 25-minute RTI (Response to Intervention) block. Every day during RTI, teachers in all classrooms offer extra support on specific skills for individual students or small groups of students. The changing needs of our students dictate the focus of this structured time.
The collaborative efforts of teachers is a strong component of student success. Teachers meet together with a school-based team weekly to discuss what is working and what is not working with their students and as a group, they decide what actions need to be taken to help make that child successful.
With literacy always at the forefront, staff work collaboratively to design activities that are not only fun, but allow students to showcase their literacy skills!
There are a number of ways we showcase literacy at our school.
Early in the year, students in Grades 4-6 created "book spine poetry" and then took pictures of their final products.
During literacy week, students researched their favourite riddles so they could read them with the morning announcements! Some classrooms had students showcase their artistic skills by reproducing favourite book covers!
For the third year in a row, community members donated close to 2,000 new and lightly-used books where students then participated in a "Book Swap". All students ended up with a number of books that they could keep!
It is also important that students get the opportunity to read every single day: they can bring books from home, choose from the various books that teachers have brought to the school, or they head to the school library's never-ending collection.
Our school even set up a new permanent "Parent Book Exchange" for parents to drop off and to take books at no cost.
Our school also has a Literacy Card Program, where every time a student reads at home for 10 minutes, parents sign the card. When it is full, the card is returned to the office where it is then entered for various prizes at our monthly celebration assembly.
Discover how the Lloydminster Public School Division puts your child's education first through its literacy priority!
Division News