QE Reopening Plan
Dear QE Families:
Below you will find a link that shares our Queen Elizabeth School Reopening Plan.  We ask that you please take the time to read this very important document.  Towards the end of the week, please expect to receive further email communication from your child's teacher with additional classroom-specific details.
We are very excited to have our QE students and families back on Tuesday, September 8th!  As always, please feel free to contact us if you have any questions.
Important Busing Information
2020/2021 BUSING OPTIONS - MUST BE COMPLETED FOR ALL LPSD STUDENTS
Last week SK Education Minister Gordon Wyant announced guidelines for the return of students for the coming school year. Included in those guidelines was the following statement:  "Parents are asked to transport their children to school whenever possible." When this is not possible, LPSD will provide transportation to those students who reside within the current transportation boundaries. (Note:  This applies to busing within city limits. Rural busing arrangements still need to be made with either Buffalo Trail Public Schools or Northwest School Division.)
Starting the 2020/21 school year we will require:
All current families to complete either form below by July 31, 2020.
All new families to complete either form below at the time of registration.
All students requiring transportation will be assigned a specific seat.
Students will be seated 2 per seat per SK recommendations.
Family members that ride the same bus will be seated together
Those students who have not completed the Bus Registration form WILL NOT be allowed to ride the bus.
Transportation will be provided from/to one location only.
Please complete one of the following two options for each of your children by July 31st, 2020:
Option 1 - My child will NOT need transportation. Please complete the following form:  Not requiring bus transportation
Option 2 - My child REQUIRES bus transportation. Please complete the following form:  LPSD 2020/21 Busing Registration Form
Follow us on Facebook!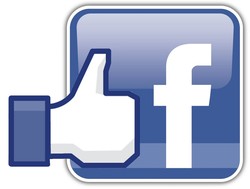 Queen Elizabeth School is on facebook!  Follow us at:   https://www.facebook.com/QueenElizabethLPSD
Literacy at Our School
Staff, students and community members have helped to create a vibrant literacy experience at Queen Elizabeth School. It has been our mission to ensure that every child who requires help receives the necessary support to make them successful both at school and beyond.
Three years ago the staff was looking for a way to find more time in the day to work with students in small groups or individually. Through discussion we implemented a 25-minute RTI (Response to Intervention) block. Every day during RTI, teachers in all classrooms offer extra support on specific skills for individual students or small groups of students. The changing needs of our students dictate the focus of this structured time.
The collaborative efforts of teachers is a strong component of student success. Teachers meet together with a school-based team weekly to discuss what is working and what is not working with their students and as a group, they decide what actions need to be taken to help make that child successful.
With literacy always at the forefront, staff work collaboratively to design activities that are not only fun, but allow students to showcase their literacy skills!
There are a number of ways we showcase literacy at our school.
Early in the year, students in Grades 4-6 created "book spine poetry" and then took pictures of their final products.
During literacy week, students researched their favourite riddles so they could read them with the morning announcements! Some classrooms had students showcase their artistic skills by reproducing favourite book covers!
For the third year in a row, community members donated close to 2,000 new and lightly-used books where students then participated in a "Book Swap". All students ended up with a number of books that they could keep!
It is also important that students get the opportunity to read every single day: they can bring books from home, choose from the various books that teachers have brought to the school, or they head to the school library's never-ending collection.
Our school even set up a new permanent "Parent Book Exchange" for parents to drop off and to take books at no cost.
Our school also has a Literacy Card Program, where every time a student reads at home for 10 minutes, parents sign the card. When it is full, the card is returned to the office where it is then entered for various prizes at our monthly celebration assembly.
Discover how the Lloydminster Public School Division puts your child's education first through its literacy priority!
Division News